Segway Transformer GT2 Megatron LE
Sold out
Original price
$5,299.99
-
Original price
$5,299.99
NOT IN-STOCK - COMING SOOn
The Transformers x Segway exclusive limited series brings on new adventures that taps into the Cybertron universe and are powered by Segway's electric vehicles. For the thrill-seekers and Transformers fans, Transformers x Segway fuses their shared spirit for fun, drive for inspiration, and dynamic experiences that are more than meets the eye with this fast electric scooter. 
0-30 mph in 3.9 seconds
55.9 Miles Range
Transparent PMOLED Display
Aircraft Grade Aluminum Build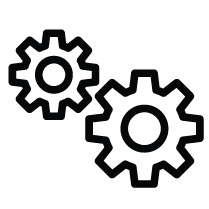 2 Wheel Drive
4 Speed Modes
Double Wishbone Suspension Structure
11 inch Anti-Puncture Tubeless Tires
Front and Rear Damper Adjustable Suspension
Front and Rear Hydraulic Disc Brake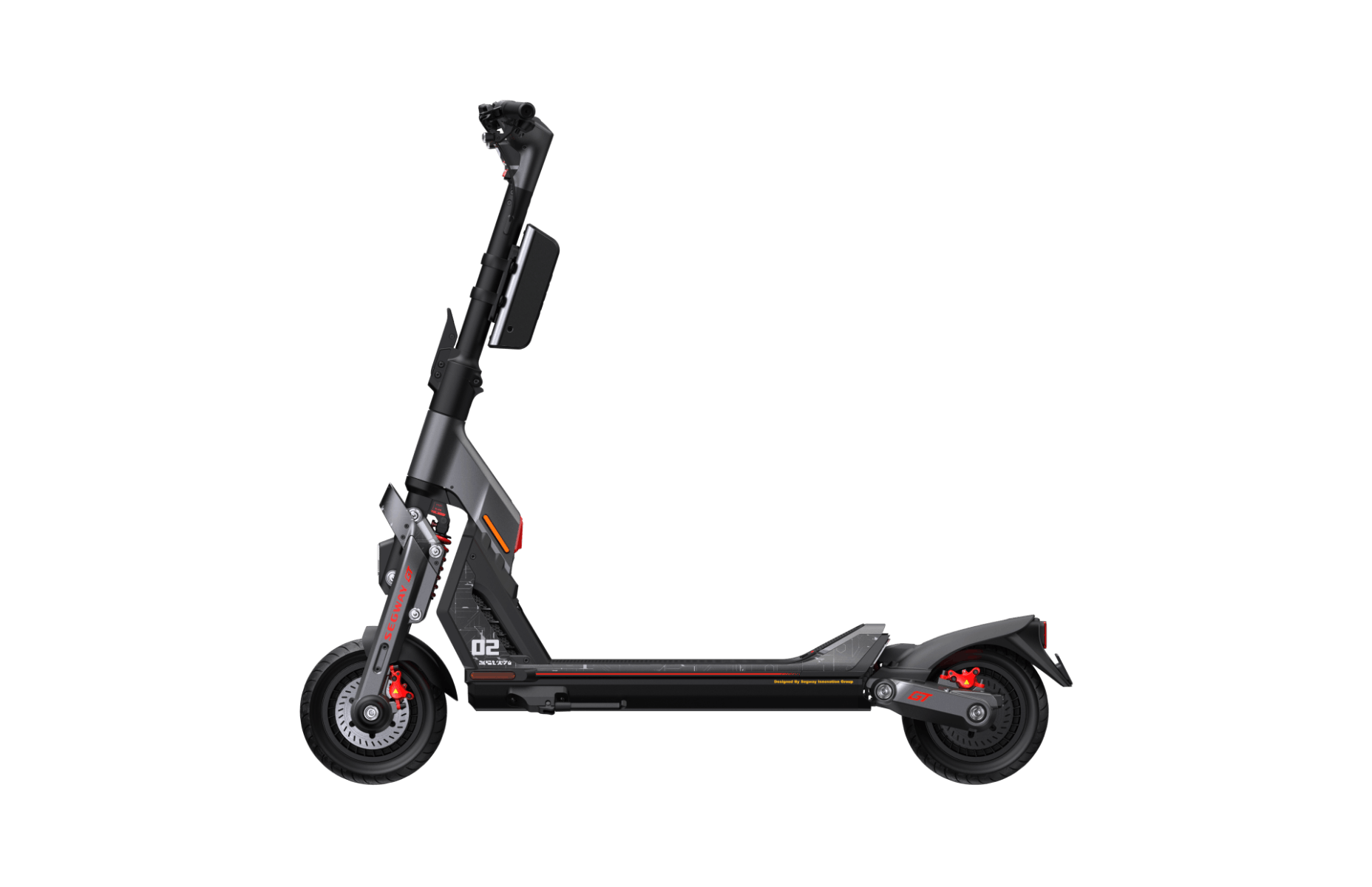 Megatron Segway GT2 SuperScooter Limited Edition

Where Speed Meets Performance

Inspired by Supercars, the Megatron Segway GT2 Superscooter hits a top speed of 43.5 mph in 3.9 seconds. Ride at furious speed with excellent stability and off-road capability. Take your ride to the next level and experience performance like no other.

3.9 

s

0-30mph acceleration

GT2 Features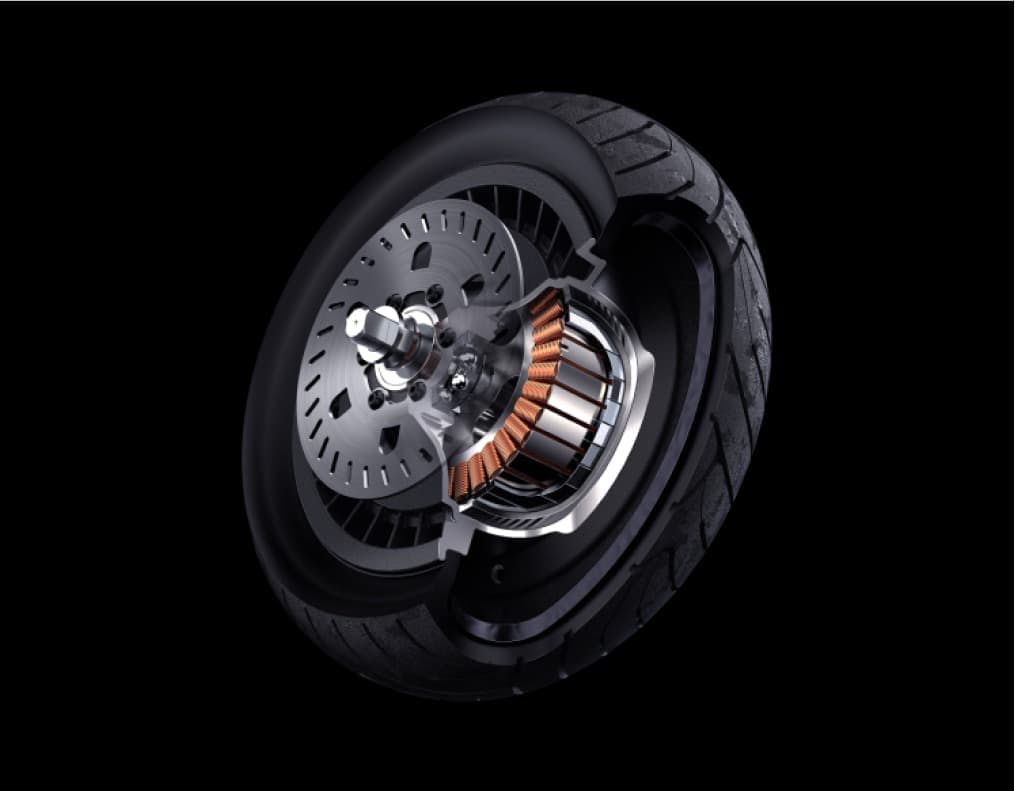 6000W Two-Wheel-Drive Air Cooled Hub Motor
The GT2 electric scooter two-hub motor generates a 3000W maximum motor power in each, reaching 88Nm peak torque. With this powerful motor, the GT2 reaches an exciting 43.5mph top speed, with an acceleration of 0-30mph in 3.9 seconds.
1512Wh High-Performance Battery
Segway engineered a 1512Wh, high-performance battery with a Heat Flux Multi-Layer Cooling System, keeping the heat balanced in even the most extreme driving conditions.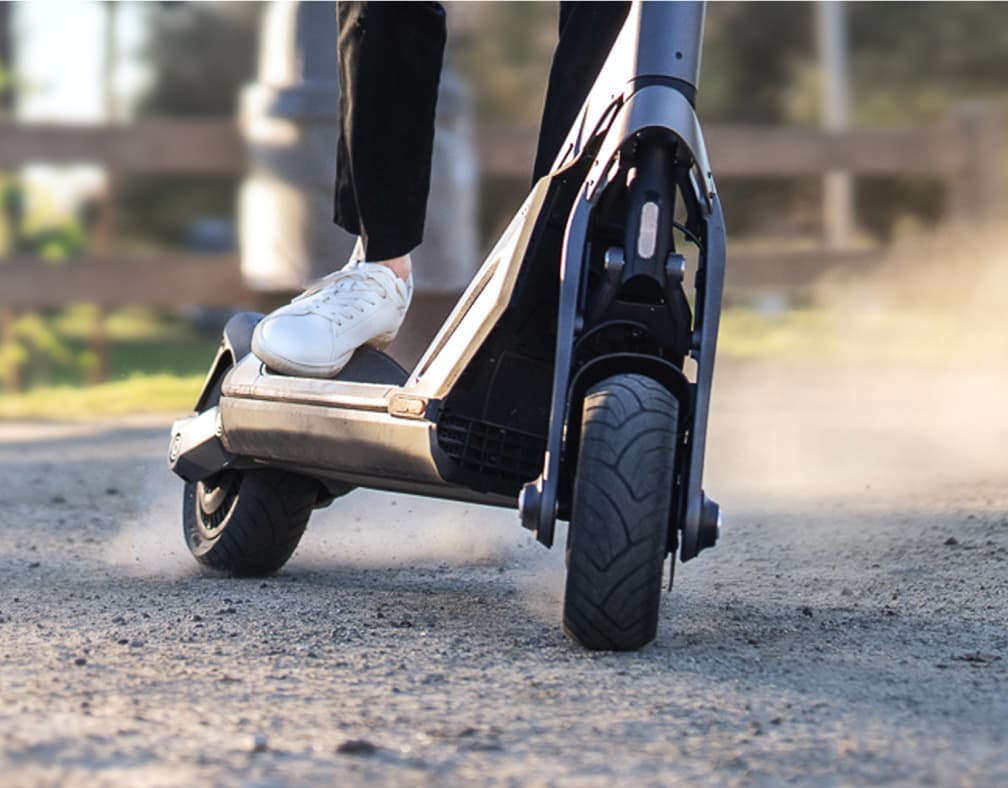 SDTC
Segway engineered the unique Segway Dynamic Traction Control System (SDTC) to ensure you remain in control on gravel or a slippery road, providing better handling at high speeds.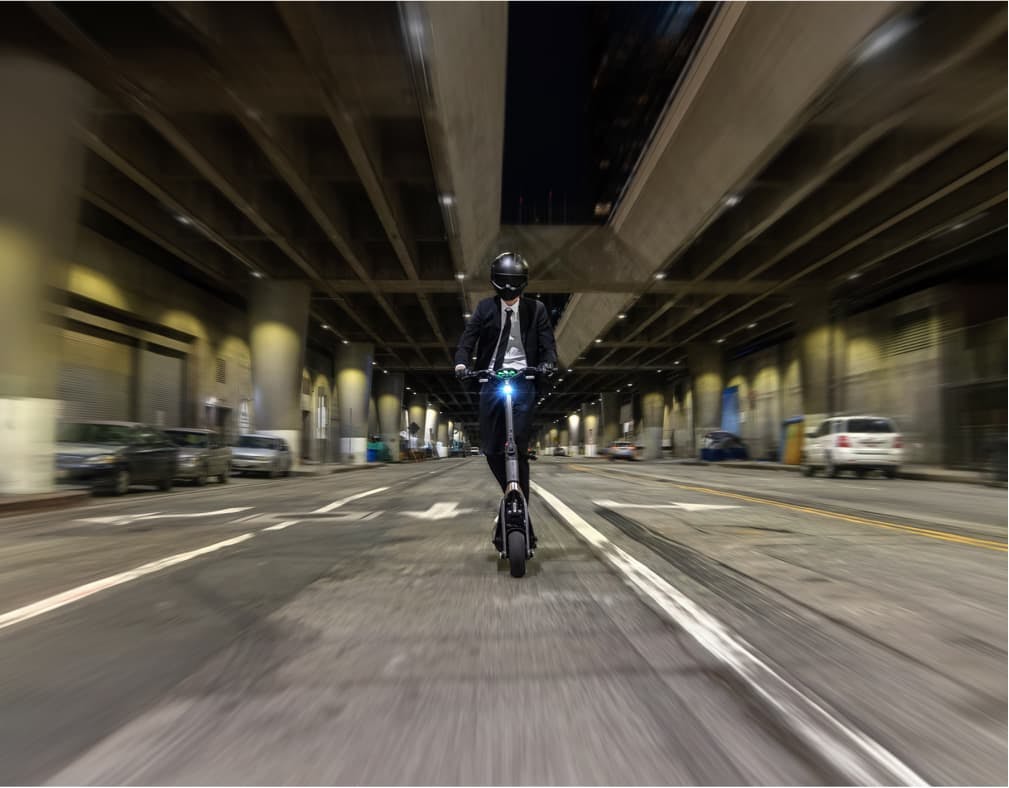 BOOST MODE
Leave the world behind with Boost Mode. Boost Mode activates overpower, shooting you ahead in seconds.
Front Double Wishbone Suspension
GT series includes a supercar-level, front double-wishbone suspension structure, ensuring the suspension is stable and handles well.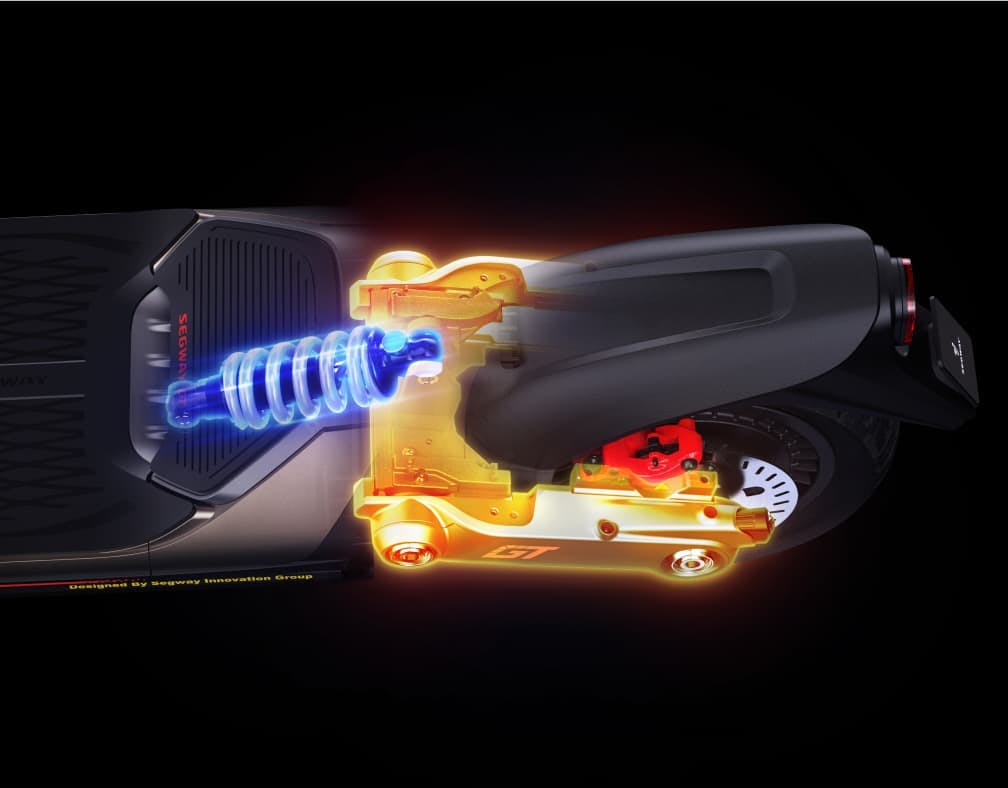 Rear Trailing Arm Suspension
The rear trailing arm suspension structure is built like a high-end motorcycle, providing agile suspension and a comfortable drive.
Hydraulic Shocks
The GT series is equipped with front & rear 15-level damping adjustable hydraulic shocks. These can be personalized based on the driving conditions. Whether on a smooth asphalt road or off-roading, your GT2 is always in a perfect state.
Hydraulic Disc Brake
Powerful breaking strength is ensured in the most furious driving conditions. The GT series has 0.8-inch front & rear dual-pistons, a 5.5-inch diameter hydraulic disc brake, and a 0.1-inch perforated brake pad.
Self-Sealing Tires
GT series provides 11-inch by 3.6-inch tubeless tires with a unique self-sealing function, providing an ultimate road-gripping capacity. With these innovative tires, the risk of punctures is low, regardless of road conditions.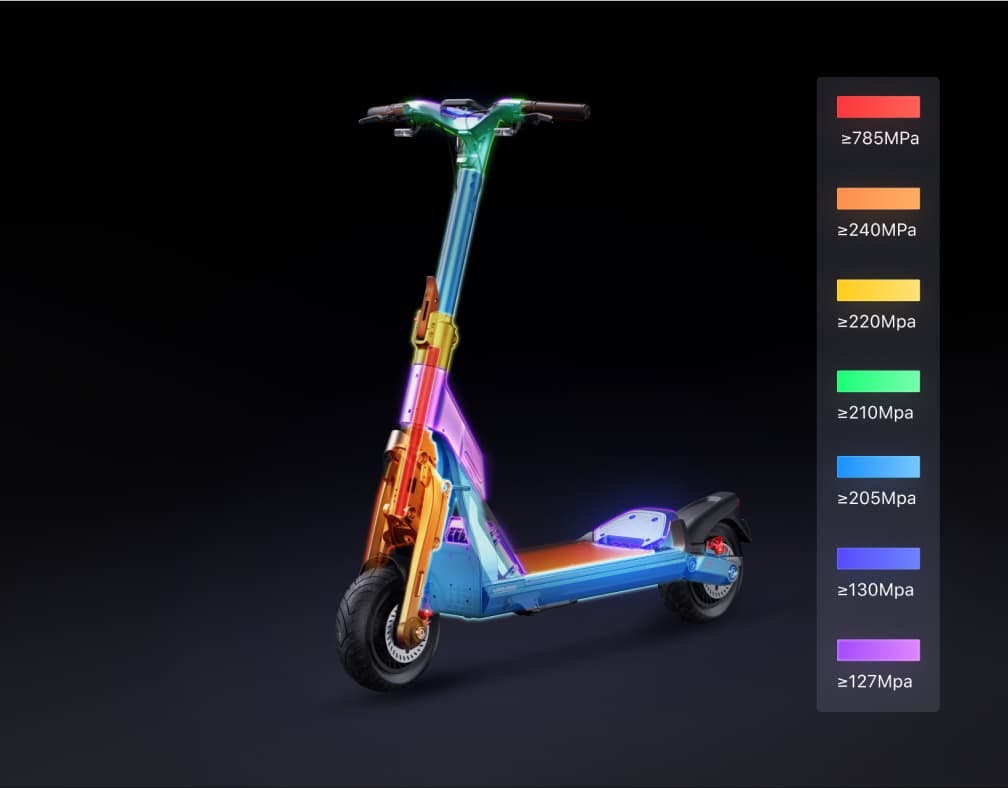 Aluminum Alloy Frame
To ensure the best body durability in extreme conditions, the GT series is equipped with an aircraft-grade, lightweight aluminum alloy frame.
PM-OLED Transparent Display
The GT2 boasts the world's first transparent PM OLED display, showing Speed, Motor Power, Battery Life, Range, Drive Mode, Lighting, and STDC. While in Boost Mode, an Energy Reserve Bar is displayed.
900 Lumens LED Light
The GT series includes a 900 lumens LED headlight, LED daylight, and a front & rear turn light.
Ambient Lights
The GT series includes optional rear ambient lights with 11 light mode options that can be chosen from the Segway app.
Twin-Charging Technology
To speed up the charging time, the GT2 contains two chargers, allowing for simultaneous charging or separate chargers in different areas.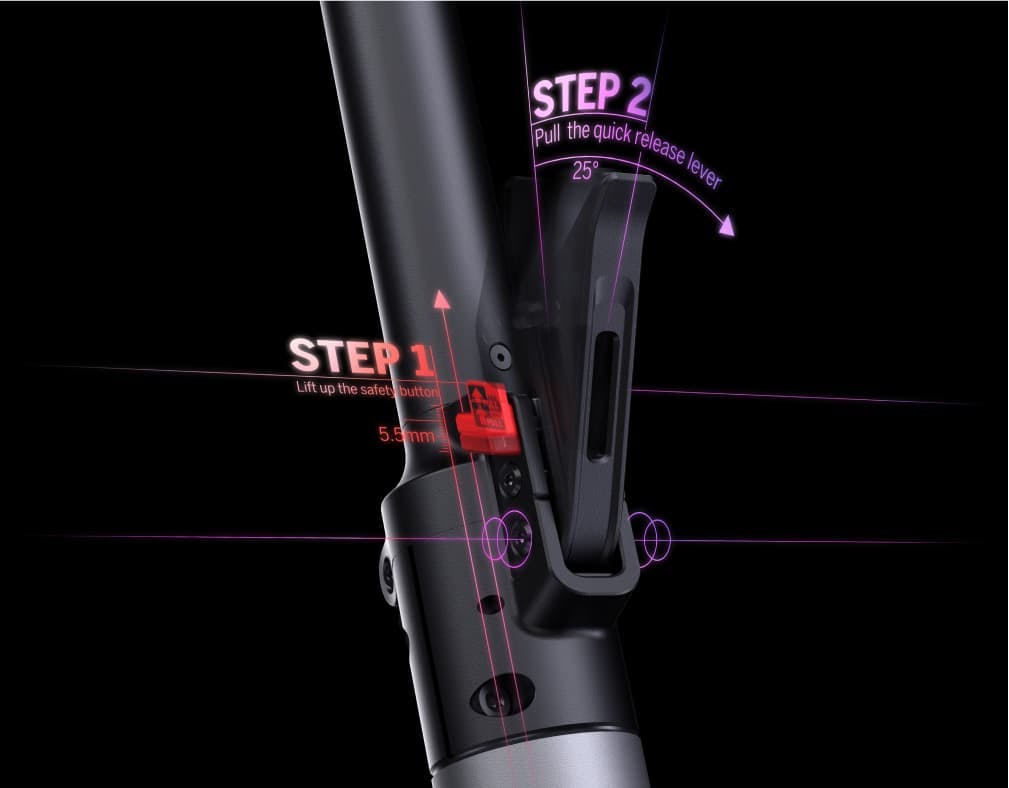 Double Safety Quick-Folding Structure
The GT2 includes a safe, solid folding rod, allowing the scooter to be quickly and easily folded down and stored in a narrow space.